This Friday, May 20th, the Colorado Foundation for Water Education will celebrate water education and water leadership at its annual President's Award Reception.  Each year, CFWE honors recent work by a young Colorado professional with the Emerging Leader Award. This year CFWE will recognize Heather Dutton, the new manager of the San Luis Valley Water Conservancy District with this award. Join the celebration later this week. Register here to attend this Friday at 6 pm at Space Gallery. We'll enjoy refreshments, a famous game of "Wine Toss," exciting new activities, and a fun evening with friends.
By Justice Greg Hobbs
Heather Dutton, the newest manager of the San Luis Valley Water Conservancy District, glories in the heritage of the Rio Grande River. She's a fifth-generation daughter of the Valley's farming and ranching community, like her father Doug, who farms in the center of the Valley. A 2008 graduate of Colorado State University, she double-majored in rangeland ecology and natural resources management, adding a Master's of Science in agriculture in December of 2010.
She's also a student of the river and those who work and love the waters and the land. "Right out of school, I had the good fortune of landing a job with the Rio Grande Headwaters Restoration Project." Sandwiched between older brother Cory and younger brother Chris, she had to learn "how to take stuff apart and put it back together."
"The river's like that, too," she says. "It's a big hydraulic system. Years of alteration, eroding stream banks, loss of anchoring vegetation, and putting stuff in the river took it apart. Restoration is about putting it back together."
Land and water right owners up and down the Rio Grande care about the river's health because erosion capsizes stream banks, resulting in property loss and damage to diversion structures and critical habitat for threatened or endangered bird species, such as the willow flycatcher and the yellow-billed cuckoo. Increased sedimentation interferes with operation of local water rights and the delivery of water necessary to meet Rio Grande Compact obligations.
The San Luis Valley Water Conservancy District itself is sandwiched between the Rio Grande's headwaters in the towering San Juan Mountains and senior surface water right owners on the Valley floor impacted by water well pumping north of the river, where much of the best of the Valley's cropland exists. The District's job under former manager Mike Gibson, and now Heather, includes shepherding well augmentation water from the Rio Grande Reservoir above Creede into the river to support agricultural, domestic, municipal and commercial uses in the Valley's heartlands in cooperation with the Rio Grande Water Conservation District.
She sees her San Luis district board members as "big thinkers" who are highly motivated to cooperate with anyone who cares about the river and the Valley's economy and environment. A remarkable alliance of governmental and nonprofit organizations and private property owners have united in the common interest of preserving the Rio Grande's multiple land, water, wildlife and recreational functions. This includes the work of the Rio Grande Basin Roundtable and the Colorado Water Conservation Board as part of Colorado's Water Plan, as well as its open space heritage fostered by the Rio Grande Headwaters Land Trust's conservation easement program. "Engaging in hard conversations with mutual respect comes with the territory," she says.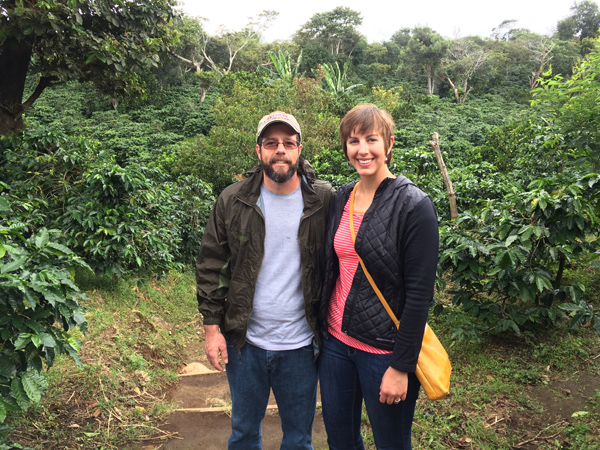 In this milieu she thrives at work and play. "Luckily, I married a very adventurous guy, so we spend our weekends in the backcountry snowmobiling, skiing, backpacking, dirt biking, and camping." Her husband, Tanner Dutton, who grew up in La Junta, is a range management specialist for the U.S. Forest Service's sheep and cattle grazing program based out of Del Norte. Heather credits her mother, Julie Messick, as being "the person behind the scenes, keeping the family going!" She is also grateful to Travis Smith, Mike Gibson, and Steve Vandiver for "raising her up" in her career.